Beyond Imagination: Transformative Student Voice for Liberatory Schools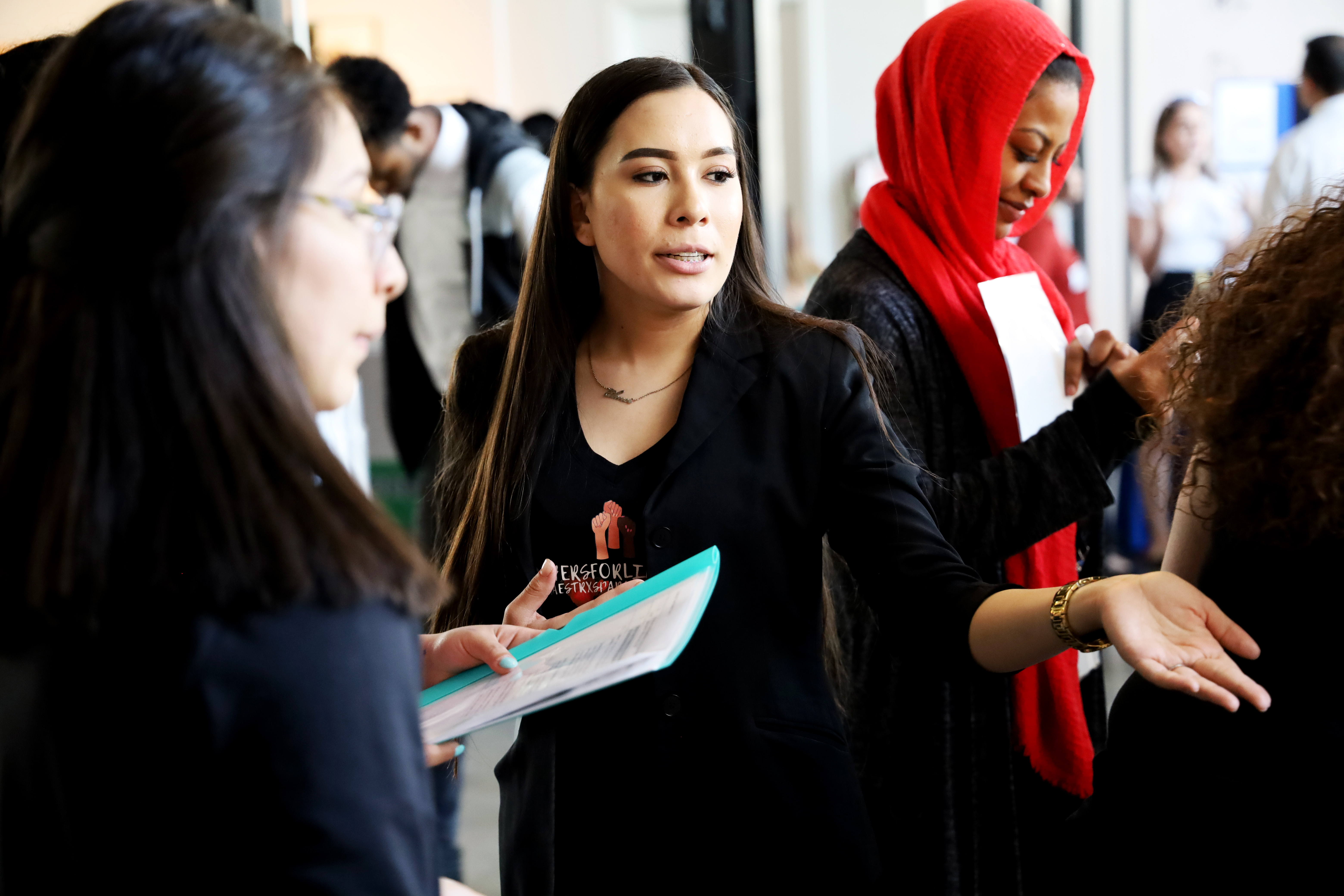 Imagine if public schools could live up to their potential to be liberatory spaces for students of color—the type of learning spaces where youth learned critical thinking skills, had their culture and identities validated, and learned the civic skills necessary to take control of their sociopolitical realities. The type of spaces that conservative think tanks and legislators seek to eliminate.
Though there are a few examples of classrooms or programs in public schools that create these type of learning experiences, these examples tend to be isolated and small-scale: driven by an extraordinary teacher or school counselor. There are also some excellent youth organizing programs that do this work, but they are not situated to serve the masses of students of color in the K-12 system.
Now imagine our excitement when our research team was introduced to Denver Public Schools' Student Voice and Leadership (SVL) Program: a transformative student voice program (TSV) which seeks to develop student leaders and promote student voice in the district. Shelley Zion described how TSV programs are special as they seek to create systemic opportunities for marginalized students to identify, investigate, and address problems of injustice in their schools.
Partnering with SVL felt invigorating. They served a large number of students of color in the district and infused community organizing training, more typical in out-of-school programs, but operated within the district. Initially, we worked with SVL to develop curricular materials related to TSV and to help them assess student voice outcomes. Then in 2018 we secured funding from the Hewlett foundation to scale SVL programming in the district. This also presented an opportunity to test a hypothesis: that TSV programs might be liberatory and promote the sociopolitical development (SPD) of students of color.
SPD is most often discussed in the context of youth of color and refers to these youth developing an awareness of systemic inequities (critical reflection), learning skills and developing confidence in collective organizing (sociopolitical efficacy), and engaging in social action to positively transform systems (action). Basically, SPD is the process of youth becoming powerful civic actors capable of enacting social change.
Anecdotally we knew that SVL programming positively impacted the SPD of students of color; we saw these young folx organize walkouts to support striking teachers and use their voices to advocate for changes in the district's discipline policy. I think of Fatima (pseudonym), a Chicana, who joined SVL as a soft-spoken, shy freshman. Four years later as a high school senior Fatima led her school's SVL team to call for the elimination of school resource officers in the district. She guided her teammates in conducting research, reviewing archival documents, and meeting with high-ranking district officials and local politicians to advance their cause. These experiences inspired her to continue her activism post-graduation. She continues to be involved in local political advocacy groups advancing causes that support her community. In the eyes of the right wing, Fatima's learning might be seen as controversial, but in our eyes it is powerful and necessary.
Did other students share Fatima's experience with SVL? Fortunately, our new grant availed resources to empirically test if SVL students experienced SPD. This was our chance to test if TSV programming (in this case SVL) promoted the SPD of youth of color.
After controlling for age, class standing, and ethnicity in both analyses, we found that SVL participants reported higher critical reflection, sociopolitical efficacy, and sociopolitical action. What is more, a positive relationship was found between years of participation in SVL and participation in sociopolitical action.
What excited us most about these results--aside from confirming what we knew about SVL--was that a school-based TSV has liberatory potential: promoting critical reflection and the sociopolitical engagement of youth of color. We would note that TSV programming, informed by critical educational studies and action civics, is not unlike those under attack in many states.
What is more, the results of this study indicate the importance of extended action civic engagement opportunities for young folx. In most schools, civics courses are a semester long and lack an action component; these courses focus on the three branches of government and how a bill becomes a law. What our findings indicate is that years of engagement in an action civics program are linked to increased civic engagement. Youth who participate in SVL are civic actors in their schools and communities—could it be that conservatives oppose critical studies and action civics because they are afraid of critically minded and civically engaged youth of color.
We want all students of color to share in the experience that students like Fatima got through SVL. We need to move beyond imagining and towards implementing TSV programs in school, so youth of color experience SPD and transform their schools and communities.
---
Author Bio:
Dr. Carlos Hipolito-Delgado is a Professor in Counseling at the University of Colorado Denver. His research focuses on the sociopolitical development of students of color, the ethnic identity development of Chicanx and Latinx youth, and the internalization of racism. His work also focuses on improving the cultural competence of education professionals—particularly school counselors. He has been co-PI on grants from the Spencer Foundation, the Hewlett Foundation, and the American Educational Research Association—all focusing on the sociopolitical development and civic engagement of youth. Through this grant work he has also been involved in developing assessments on the quality of youth civic performances and the impact of civics curriculum on academic engagement, civic engagement, and sociopolitical development. He has also published on the use of empowerment and sociopolitical development to foster academic engagement and promote educational reform for marginalized communities. He is also past president of the Association for Multicultural Counseling and Development and past chair of the American Counseling Association Foundation.
Share this post: