The Impact of Discrimination on Latinx Immigrant Adolescents' Well-Being and Development: An interview with Dr. Stephanie Torres, Susana Sosa, Roxanna Flores Toussaint, Sarah Jolie, and Yvita Bustos
Numerous anti-immigration policies have been instituted in the United States over the past several years, exacerbating stressors felt by Latinx adolescents and families nationwide. Dr. Stephanie Torres and co-authors Susana Sosa, Roxanna Flores Toussaint, Sarah Jolie, and Yvita Bustos examined an integrated conceptual model [the Multitiered Model of Oppression and Discrimination among Latinx Immigrant Adolescents (MMOD)] to advance the understanding of the varying levels of discrimination experienced by Latinx immigrant adolescents.
The authors kindly took time to answer our questions about their recent manuscript, published in the Systems of Oppression Special Issue of the Journal of Research on Adolescence, introducing the MMOD, its conceptual framework, and its potential applications.
1.     What is the main takeaway of your article?
The purpose of the article was to introduce the Multitiered Model of Oppression and Discrimination among Latinx Immigrant Adolescents (the MMOD), a guiding conceptual model that deepens our understanding of the complexities of discrimination among Latinx immigrant adolescents. This innovative model was influenced by theories of discrimination, as well as developmental frameworks; most notably, García Coll's developmental model. The MMOD conceptualizes discrimination as occurring on four distinct, yet intersecting, layers: 1) individual-level, 2) community-level, 3) institutional-level, and 4) structural-level discrimination. We hope this model can be used by researchers, clinicians, community stakeholders, and policy makers to understand the insidious impacts of discrimination and multilevel efforts to combat resulting oppression among immigrant youth.
2.     What questions does this paper address? Why were these questions important?
This paper addresses how we can apply research findings to continue to create change and address inequities among Latinx immigrant youth. To dismantle oppressive systems, interventions must consider the multiple layers of discrimination and resulting oppression. The MMOD sets the foundation for critically evaluating how to use this model in tandem with supports, interventions, and social justice initiatives meant to empower youth in the midst of discrimination. Culturally sustaining interventions, civic engagement and mobilization, and policies targeting inequities can provide healing and an avenue for liberation among Latinx immigrant adolescents and the greater Latinx community.
3.     What do you wish more people knew about this topic?
When people think about discrimination, we often think about interpersonal discrimination; remarks to "go back to your country" or criticism of one's accent. Although the impacts of interpersonal discrimination are damaging, there is so much more complexity to experiences of discrimination. Interpersonal discrimination is embedded in community contexts (e.g., portrayal of Latinx individuals as "criminals"), which are embedded in institutional contexts (e.g., policies calling for increased Border Patrol at the U.S.-Mexico border), which, finally, are embedded in structural contexts (e.g., increased policing in Latinx communities). That one derogatory comment is ultimately linked to institutions and structures which continue to perpetuate harm among Latinx communities. Therefore, interventions to reduce bias or interpersonal discriminatory acts are not enough. We must think creatively about ways to reduce the impacts of discrimination on community, institutional, and structural levels. Interventions should target inequitable policies and practices at the institutional and structural levels by engaging in specific actions such as mass mobilization around issues pertaining to Latinx communities, including immigration, access, and equity, through educated voting, participation in protests and rallies, and solidarity.
4.     Are there any papers, videos, blog posts, etc. that you would recommend to readers who are interested in this topic?
We recommend that readers stay updated with nonpartisan fact tanks including the Migration Policy Institute and the Pew Research Center. These institutions are the leaders of cutting-edge research on immigration, migration, politics, and policy. In order to dismantle systems of oppression, it is critical for readers to understand how institutional and structural contexts impact Latinx immigrant youth. By way of example, the recent decision by the Biden administration to end Title 42 and resulting pushback may impact immigrant communities in complex ways. We also recommend following Unidos US, the largest civil rights and advocacy organization for Latinx communities. They recently published a piece on understanding the impact of structural racism on Latinx communities. We also recommend following scholars in the field conducting impactful research on the impacts of structural inequities on mental health among Latinx immigrant communities. For example, we recommend Dr. Chavez-Dueñas's article which introduces a novel framework for addressing ethno-racial trauma in Latinx immigrant communities, using approaches based in liberation psychology and trauma-informed care.
5.     What are you most excited to see in this field in the future? What questions are you particularly excited to get answers to?
Efforts to understand and dismantle structural racism have been at the forefront of our field, from the National Institutes of Health (NIH) call to end structural racism to the American Psychological Association's (APA) apology for perpetuating racism. We are excited to see multiple stakeholders across research, practice, and policy spaces collaborate to discover innovative ways of addressing structural racism through prevention, intervention, and health promotion. We hope that the field will leverage the expertise and lived experience of underrepresented communities, ensuring the sustainability of these endeavors. Dismantling oppression requires a collective effort, and we look forward to the field's involvement in institutional and structural change.
6.     Do you have any other information you would like to add about your study's findings?
We are grateful to the Journal of Research on Adolescence for organizing several special issues on how systems of oppression impact BIPOC youth, specifically centering Black youths' voices. It is efforts like these that continue to propel the field forward in thinking about radical ways to fight inequities.
Author bios: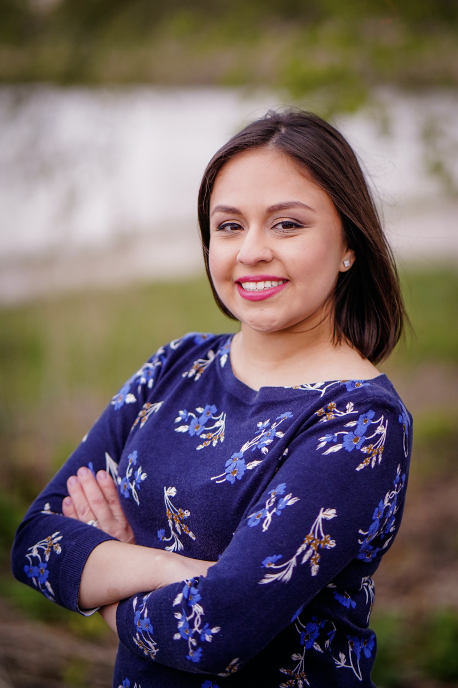 Dr. Stephanie Torres is a Bridge to Faculty Postdoctoral Research Associate in the Department of Educational Psychology in the College of Education at University of Illinois at Chicago (UIC). Dr. Torres's research focuses on multisystemic risk and resilience factors among low-income Latinx communities, particularly Latinx families impacted by immigration-related stress. She is interested in utilizing a community-based participatory research (CBPR) approach to develop, disseminate, and implement school- and community-based programs that promote well-being and mental health among immigrant communities. Dr. Torres is a licensed clinical psychologist, and her clinical work focuses on addressing trauma exposure among Latinx immigrant families.
Susana Sosa is a second-year graduate student in the Clinical Psychology Ph.D. program at Loyola University
Chicago. Susana is also a graduate researcher in the Children Adapting to Stress and Adversity (CASA) Lab. Susana's research interests include Latino/x mental health and culturally relevant interventions for Latino/x youth and families. She is interested in researching the diverse stress and coping experiences among Latino/x immigrant communities to inform interventions that promote well-being among Latino/x immigrant youth and families.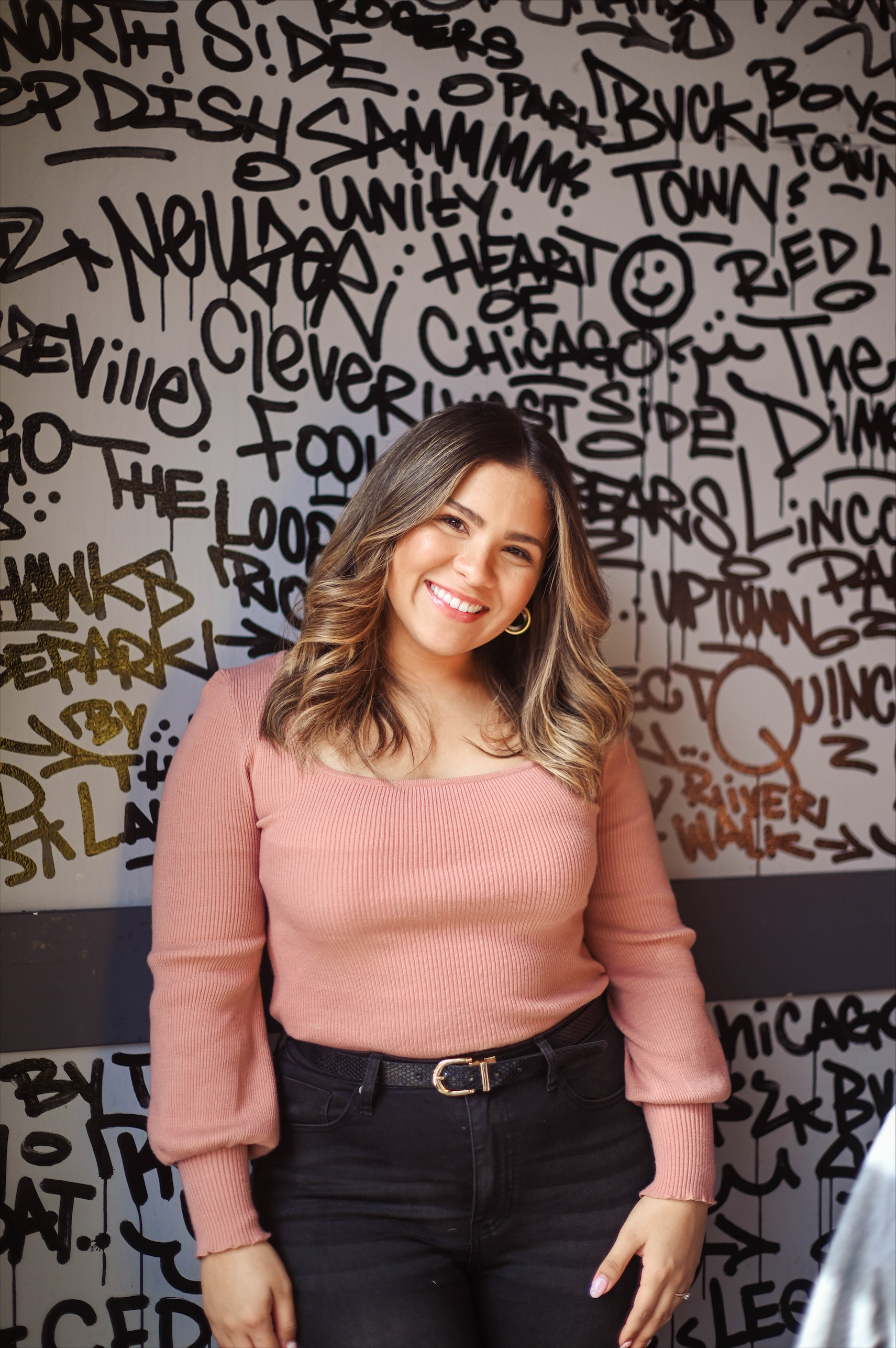 Roxanna Flores Toussaint, M.A. is a third-year graduate student in the Clinical Psychology Ph.D. program at Loyola University Chicago. Roxanna is also a graduate researcher in the Children Adapting to Stress and Adversity (CASA) Lab at LUC. Roxanna's research interests include Latinx/e mental health and trauma, coping, and culturally relevant interventions for minoritized youth and families. Roxanna is interested in investigating the unique experiences of Latinx/e immigrant communities, how their family-level and cultural-level values support coping abilities and resilience, and how this understanding may help inform interventions that continue to support the well-being of these communities.
Sarah Jolie, M.A. is a Clinical Psychology Ph.D. student at Loyola University in Chicago, Illinois. Sarah's research focuses on developing culturally informed stress and trauma interventions that promote resiliency among immigrant and refugee families. Through her clinical work and research, Sarah hopes to support children's ethnic and racial identity and cultural pride to promote well-being.
Yvita Bustos is a 5th year clinical psychology doctoral candidate at Loyola University Chicago and will be starting her internship at Lurie Children's Hospital in July 2022. She is a research assistant in the Children Adapting to Stress and Adversity (CASA) Lab. Her research examines risk, resilience, stress, coping, parenting behaviors, and child mental health. Her research focuses on underserved communities, specifically low-income, immigrant, Latinx children and families with an emphasis on community-based and school-based interventions.
Share this post: