Adolescent emotion regulation and future psychopathology: An interview with Dr. Robert Klein and Nhi Nguyen
In their March 2022 article titled Adolescent emotion regulation and future psychopathology: A prospective transdiagnostic analysis, Dr. Robert Klein, Nhi Nguyen, and co-authors examined associations between emotion regulation and subsequent pathological anxiety, depression, and substance dependence symptoms among 1,262 adolescents. Data for this study were collected at ten time points across seven years.
Dr. Klein and Nhi took the time to answer some of our questions about their recent article.
1.     What is the main takeaway of your article?
Existing transdiagnostic theories have argued that an inability to regulate one's emotions should represent a key risk factor for the development of both affective (e.g., major depressive disorder) and substance use disorders. However, there is a noteworthy lack of direct longitudinal evidence demonstrating that decreased emotion regulation (ER) ability could precede and impact future clinical symptoms over time. Our study examined this relationship through the critical period of the adolescent transition to adulthood.
Through an analysis of extensive longitudinal data collected over a 7-year period, we arrived at a few main takeaways. Our findings provide some of the first direct evidence of ER ability preceding the development of both distress-based and substance abuse disorders. Showing this kind of "temporal precedence" is an important step in demonstrating a causal link between dysregulated emotion and future symptoms across disorders. In particular, the data suggest that inability to regulate one's emotions may be a key risk factor for future substance use. This finding is important given conflicting theories concerning the well-documented correlations between ER and both emotion-related disorders and substance use. Taken together, our results suggest that emotion regulation-focused training could be effective for treating and preventing multiple prevalent disorders simultaneously, specifically comorbid depression and substance use disorders.
2.     What questions does this paper address? Why were these questions important?
The broad question we set out to answer was the longitudinal evaluation of existing theories concerning ER as a transdiagnostic risk factor. In particular, we investigated the ways in which ER ability and clinically significant depression, anxiety, and substance abuse symptoms interact throughout the transition from adolescence to adulthood. These questions are also important because firmly demonstrating that these emotion-based transdiagnostic theories apply to early ages could revolutionize the way that mental illnesses are prevented and treated. In particular, evidence in support of lower ER ability conferring risk among youth would suggest that programs that focus on the development of ER abilities/skills could be key to treating and preventing some of the most prevalent forms of mental illness such as anxiety and depression. This evidence would prove crucial to caregivers, educators, and policymakers who are tasked with developing treatments for a wide array of disorders with limited resources.
3.     What do you wish more people knew about this topic?
Given our findings (as well as the findings of others) revealing the potentially central role that ER ability plays in the development of some of the most prevalent and devastating forms of psychopathology, we regret that knowledge of this science is not widespread among parents, educators, or policymakers. We believe that if parents, educators, and policymakers understand the volume of science suggesting the importance of ER skills in the development of the most common forms of mental illness, this knowledge might lead to a greater push for the inclusion of ER and mental health education in public school curricula.
4.     Are there any papers, videos, blog posts, etc. that you would recommend to readers who are interested in this topic?
Teach.com has some great curriculum suggestions to help teachers incorporate emotion regulation skills into their curricula. Also, the National Education Association has great resources to support educators' emotion regulation skills. These trainings could be an invaluable part of teachers' mental health curricula, but also could be passed on from teachers to students.
5.     What are you most excited to see in this field in the future? What questions are you particularly excited to get answers to?
While our findings provide strong longitudinal evidence in support of existing transdiagnostic theories, more research needed is to continue to examine the potentially causal role of ER ability in the development of future clinical symptoms. For instance, the present analyses could be replicated within higher granularity data—that is, data with shorter time lags between follow-up assessments (e.g., on the order of weeks rather than 6-12 months). Such efforts could potentially reveal a more detailed impact of ER on the development of various psychopathologies or potentially bidirectional relationships flowing from symptoms to ER reports. Furthermore, our study specifically examined a low SES, mostly male population consisting of at-risk youth, and future research should examine the generalizability of these findings. That being said, we all hope that our research will encourage future investigations among other underrepresented and disadvantaged groups.
In sum, the question of transdiagnostic risk factors driving some of the most common disorders is an exciting one, and we hope that the identification of common risk factors can eventually help to efficiently reduce the cost and burden of treating mental illness for all patients. In this article, we focused on emotion regulation ability, but there are other transdiagnostic factors that we are eager to explore, including factors related to ER such as distress tolerance or emotional acceptance skills.
---
Author bios: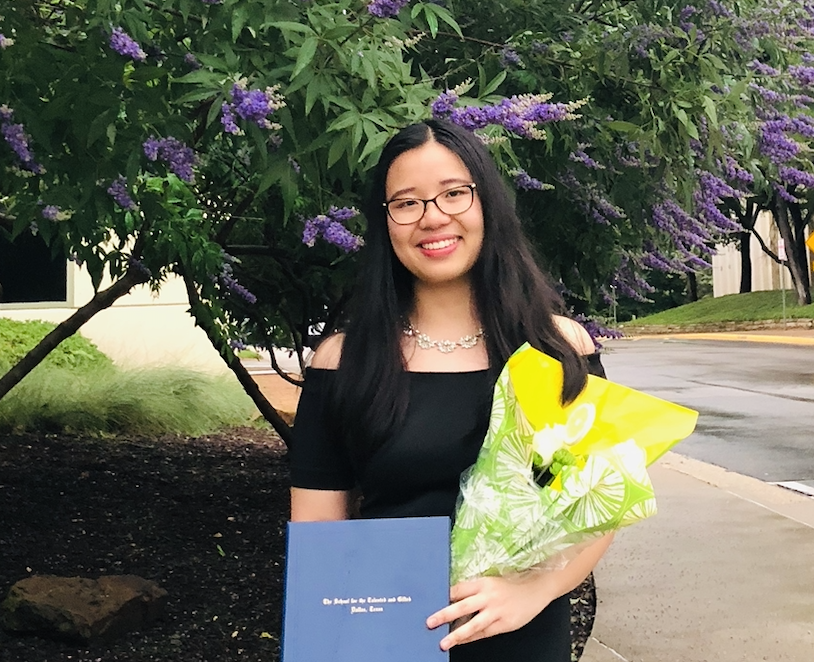 Nhi Nguyen (She/Her): Nhi Nguyen is an undergraduate student at Dartmouth College from Boston, MA. She is currently majoring in neuroscience and minoring in quantitative social science. She has been a member of the AI and Mental Health: Innovation in Technology Guided Healthcare (AIM HIGH) Laboratory at Geisel School of Medicine for the past three years. Her research interests include mental health and the role of technology in making treatment more accessible to—and affordable for—disadvantaged populations.
Dr. Robert Klein (He/Him):  Dr. Klein received his Ph.D. in 2020, and recently completed an NIH-supported research fellowship at Dartmouth Medical School. Dr. Klein is an expert in longitudinal modeling, and the science of emotional health, dynamic reactivity processes, and mindful acceptance. His research lies at the intersection of the basic science of emotion, technology-driven longitudinal assessment, and digital therapeutics.
Share this post: